TamTam has implemented Google's ML Kit technology
TamTam for Android was one of the first apps in the world to get early access to Google's ML Kit Entity Extraction.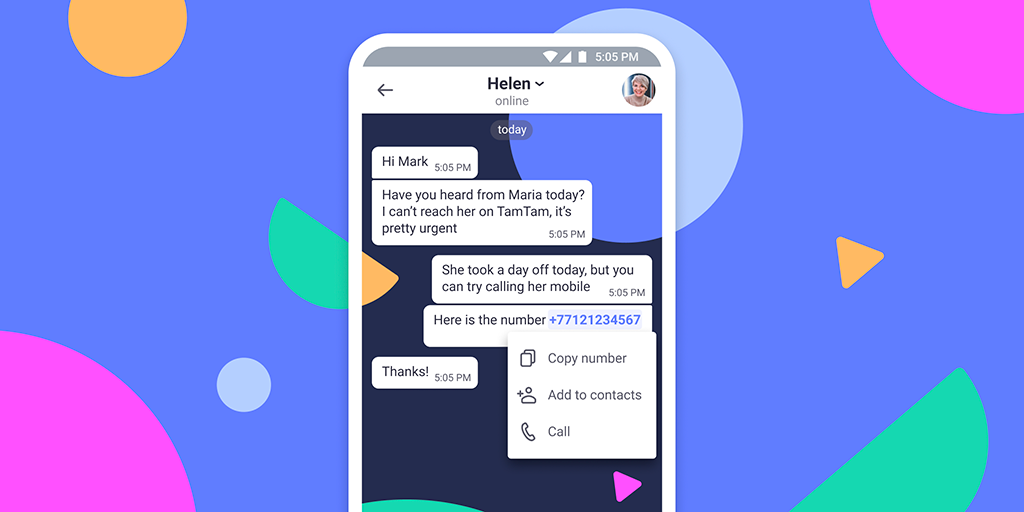 Google's ML Kit SDK makes it easy to integrate on-device machine learning into mobile apps. Google recently introduced the Entity Extraction extension for ML Kit, which recognizes text and allows developers to make it interactive. For TamTam, we have chosen 5 typical scenarios that happen in the messenger.
If a message contains an e-mail address, TamTam will suggest to copy it or send a letter to this address using the default mail application.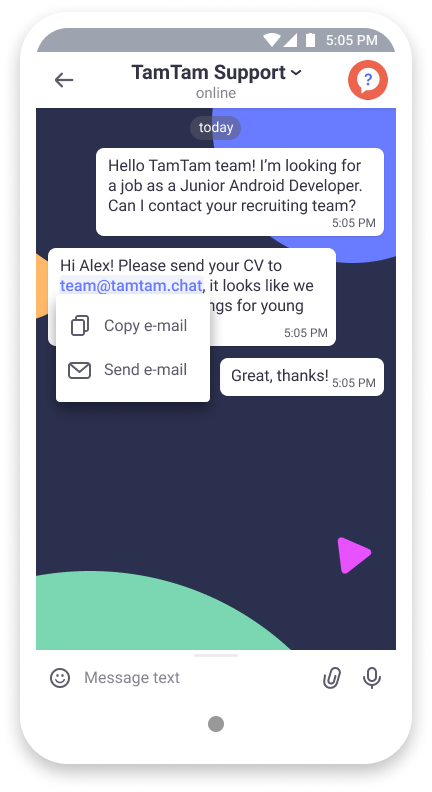 Sometimes a person does not answer in the messenger and you need to contact them by phone. The mobile number sent to TamTam can be copied, added to the device contacts, or you can call this number with one click.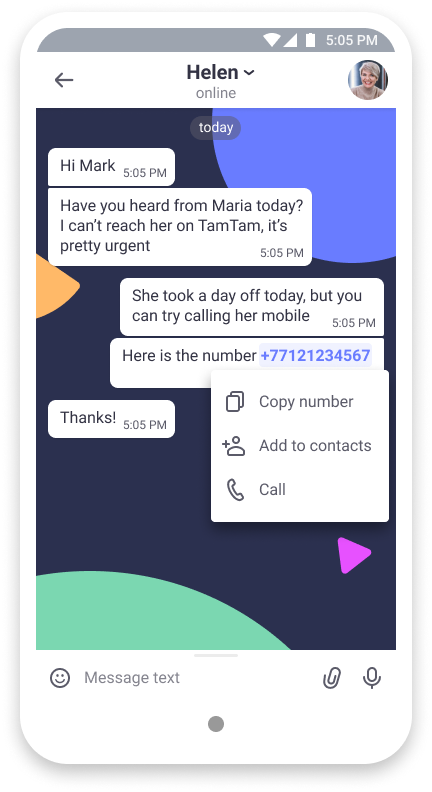 Tracking numbers are also recognized in TamTam. They can be copied and then pasted into another tracking application.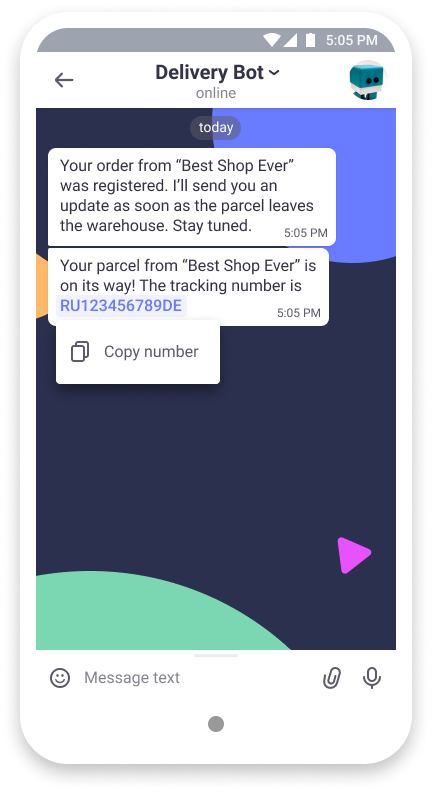 Bank card numbers sent in the messenger can also be copied. You can insert a card number into your banking app to make a money transfer quickly and easily.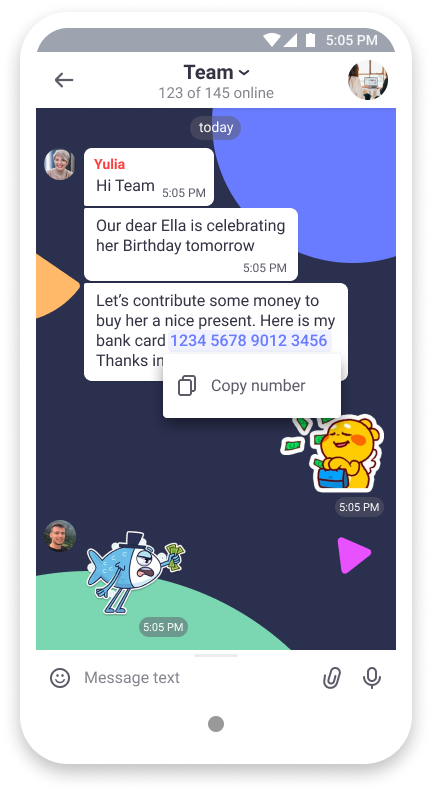 The address sent to TamTam becomes interactive. It can be copied, opened in the map, or you can build a route to it using the navigator.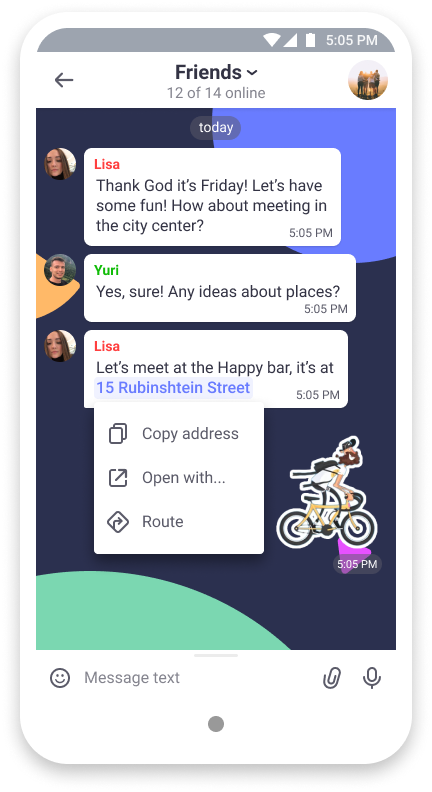 You can read more about the ML Kit on the Google blog. TamTam team is happy and proud to be part of this launch.