Today we are relaunching stickers in TamTam for Android. TamTam now supports stickers sets and favorite stickers. You can also draw your own stickers by hand. Let's see how it works.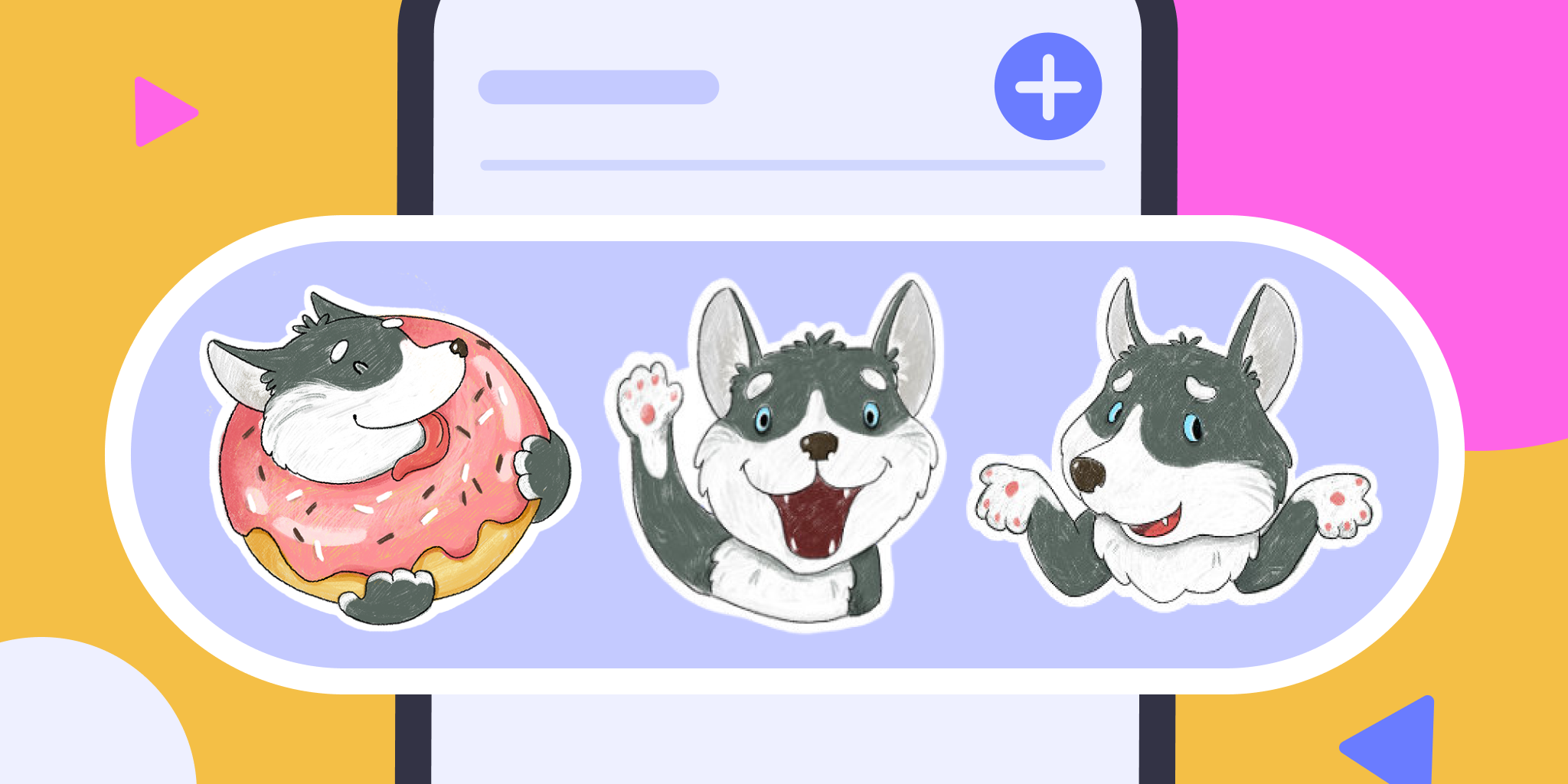 A friend sent you a cool sticker and you want the same one? Add the sticker to your favorites. To do this, open the sticker in full screen and click on the star icon next to it. If you tap the star again, the sticker will be removed from your favorites. To go quickly to your favorite stickers, click on the star icon in the panel below the text input line.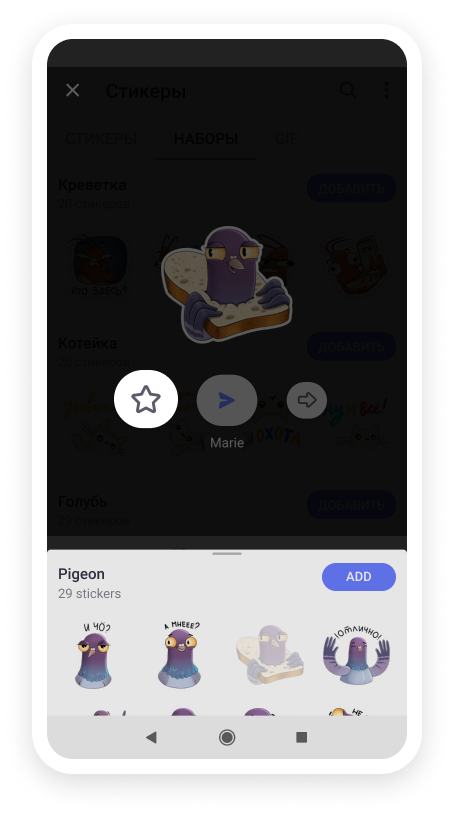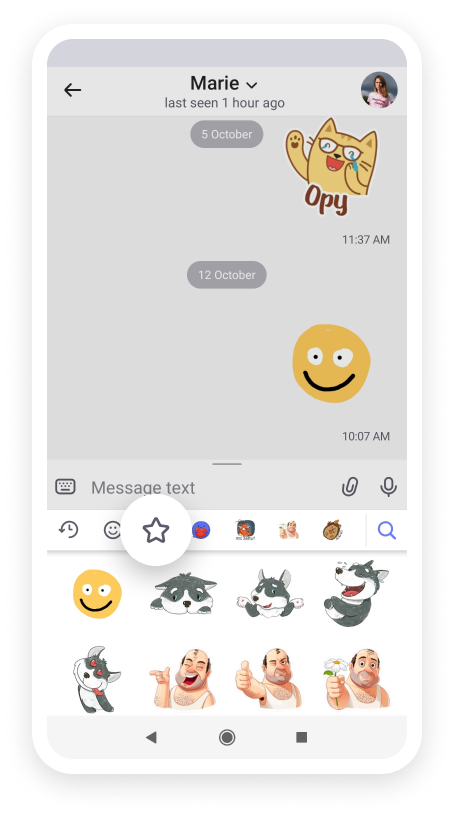 TamTam supports sticker sets now. Open a sticker in full screen and you'll see the whole sticker set at the bottom. Click on the "Add" button to save the set.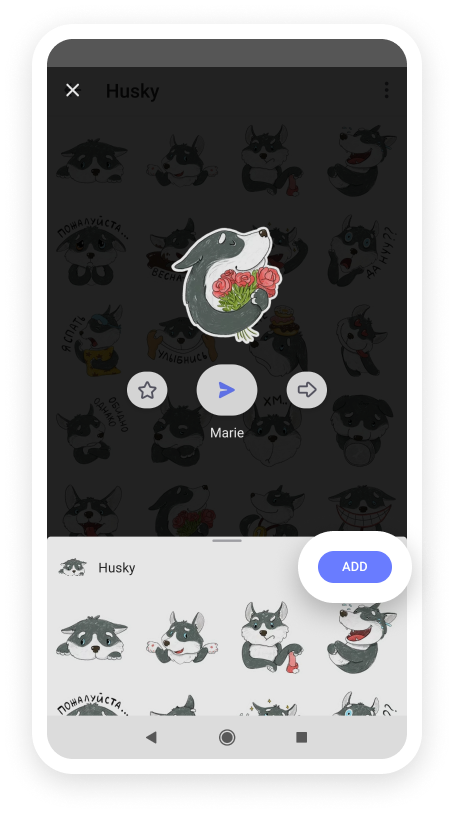 We've got the brand new sticker showcase. To check sticker sets in TamTam click on the button with the magnifying glass icon.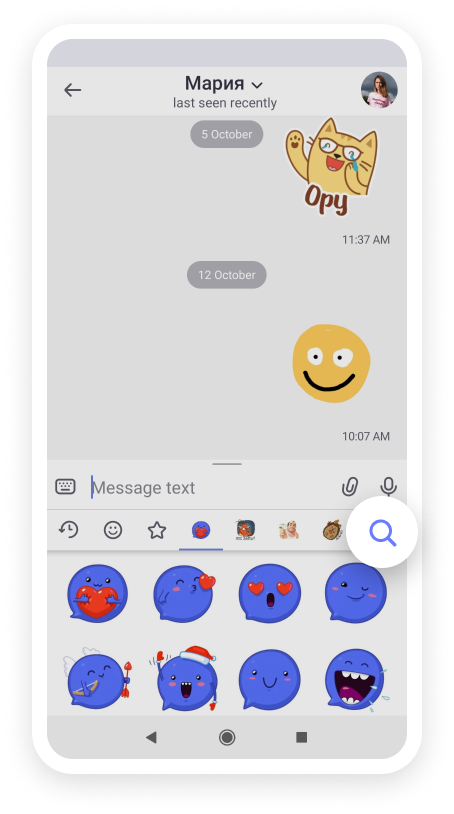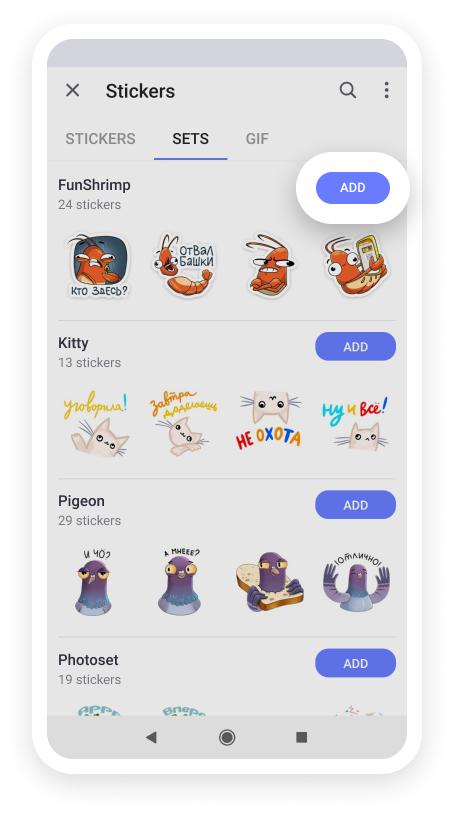 If none of the stickers represent your emotions, try drawing a freehand sticker. Go to the "Picture" message menu, draw on the canvas, then click on the "Send as a sticker" icon.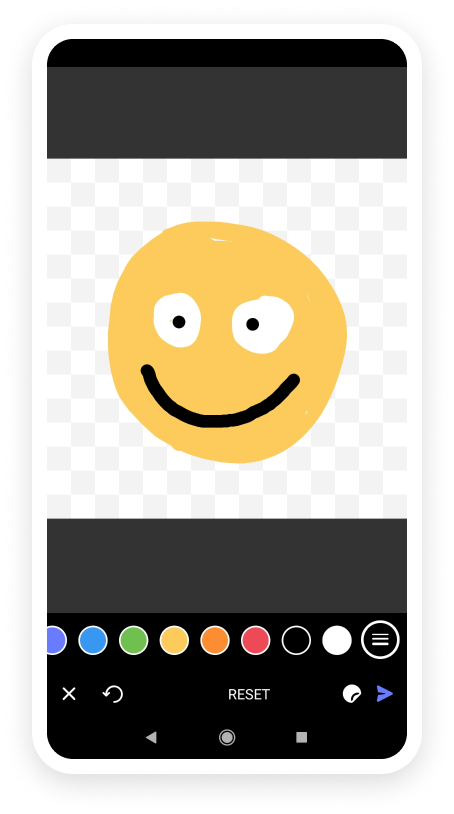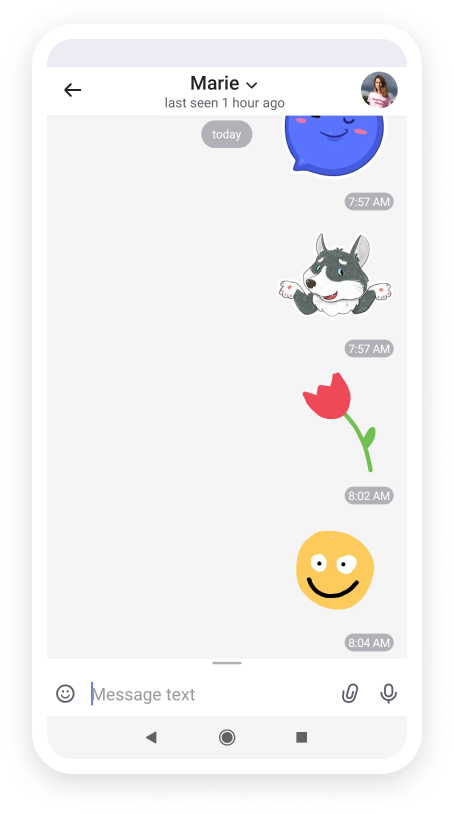 We've added a section for sticker settings. Here you can enable emoji hints for stickers and also manage your sticker sets. You can edit or clear recent stickers as well as edit your favorite stickers list.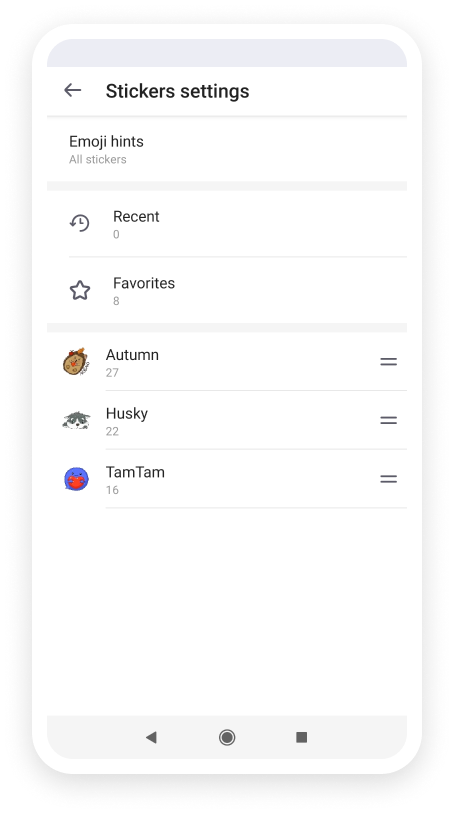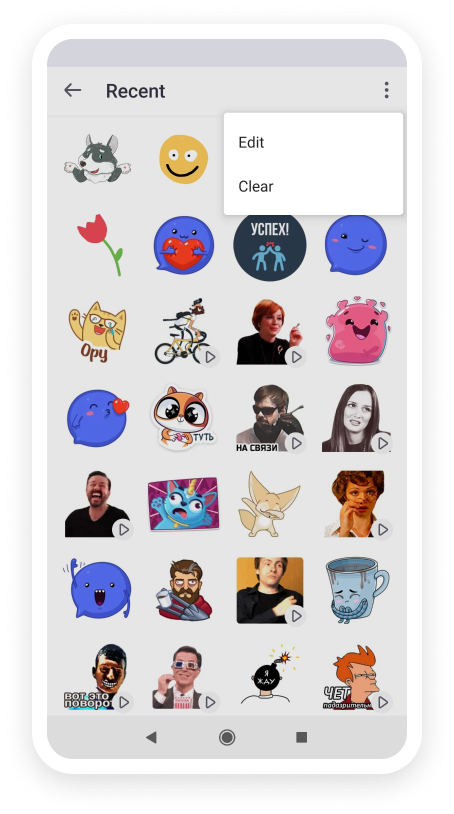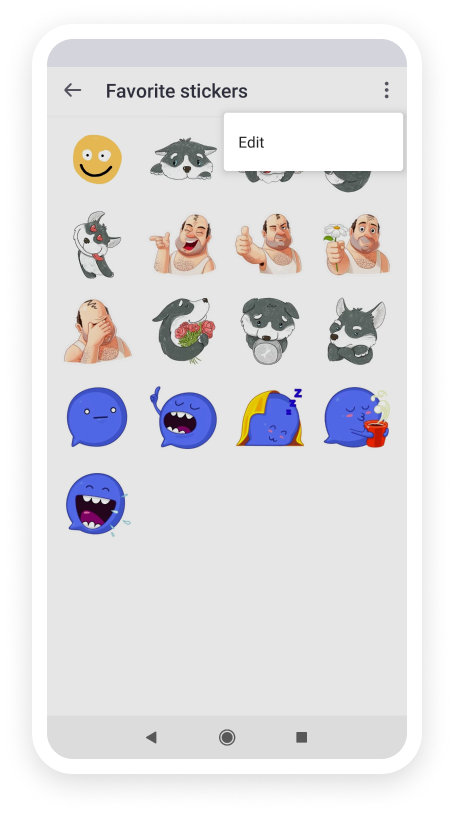 We are just starting to relaunch stickers; more new formats and supported platforms are coming!