TamTam video release for Android
We know how much you enjoy watching videos. In TamTam you can share video files up to 2 Gb, plus the storage space in the cloud is not limited - enough for all the videos sent by friends. The new TamTam release for Android is fully dedicated to improvements for video.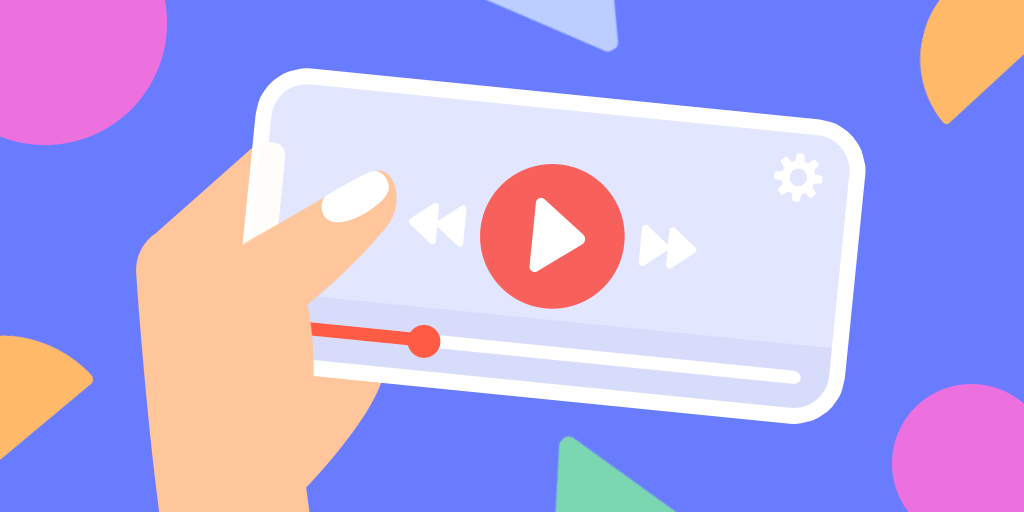 Not every video grabs the attention of the viewer like a Hollywood blockbuster. Therefore, we added double-click rewind, and during the rewind, a frame preview is displayed. Now you can quickly go to the most interesting moments of the video.
In TamTam, you can turn the sound off in a video before sending it. To do this, click on the speaker icon. Use this tip for videos where the sound doesn't matter, or if the video has sharp and loud sounds.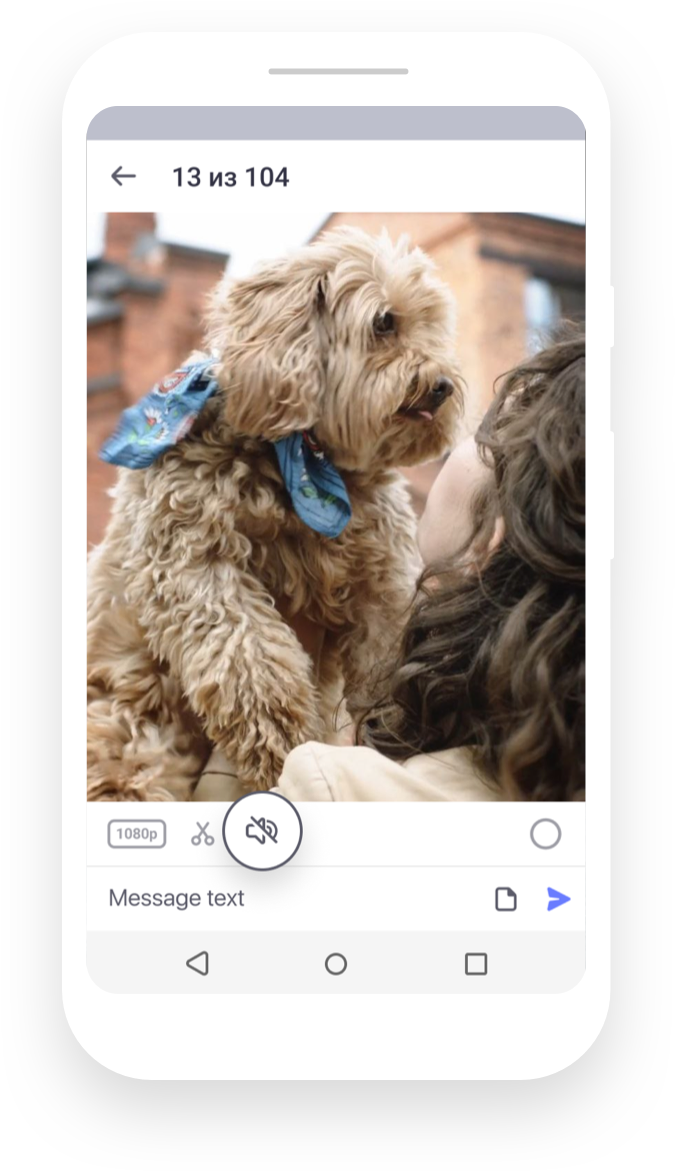 You can also enable or disable autoplay for videos in the settings menu. Choose what fits you best; videos that autoplay as you scroll or save data and have videos play when you click on them.
Some videos are not necessary to watch, but you can just listen to them. For example, educational lectures or cooking videos. To listen to such videos "on the go" or while driving, open the video in the "picture-in-picture" mode, and then minimize TamTam. The video will continue playing in the background.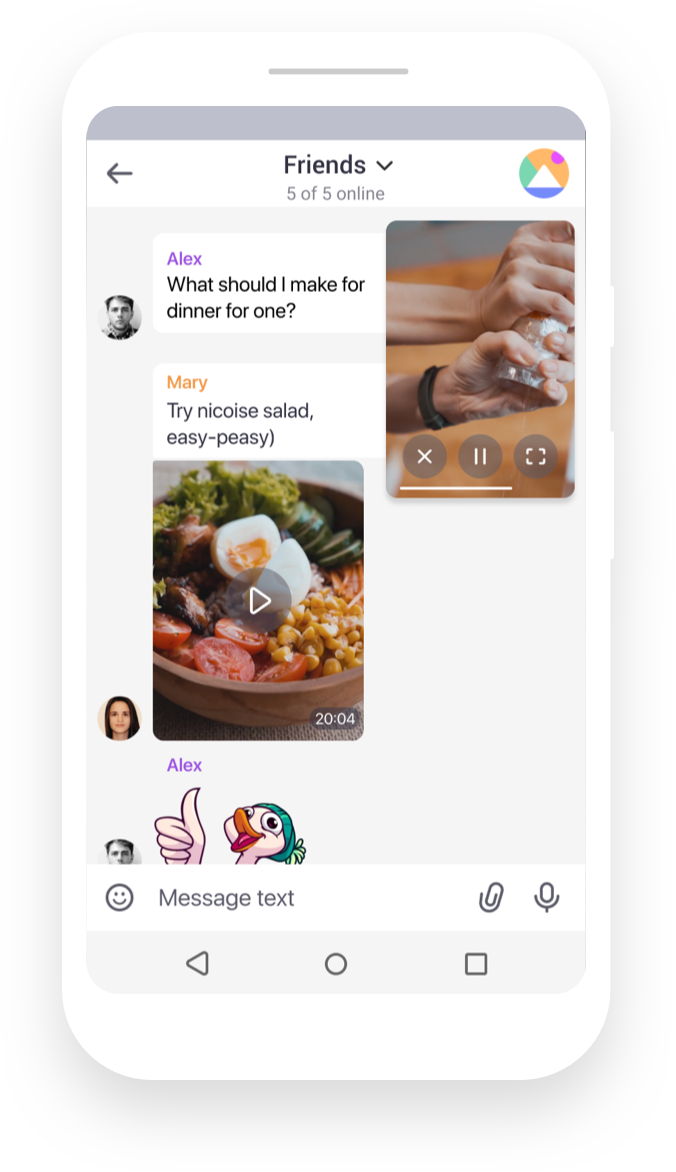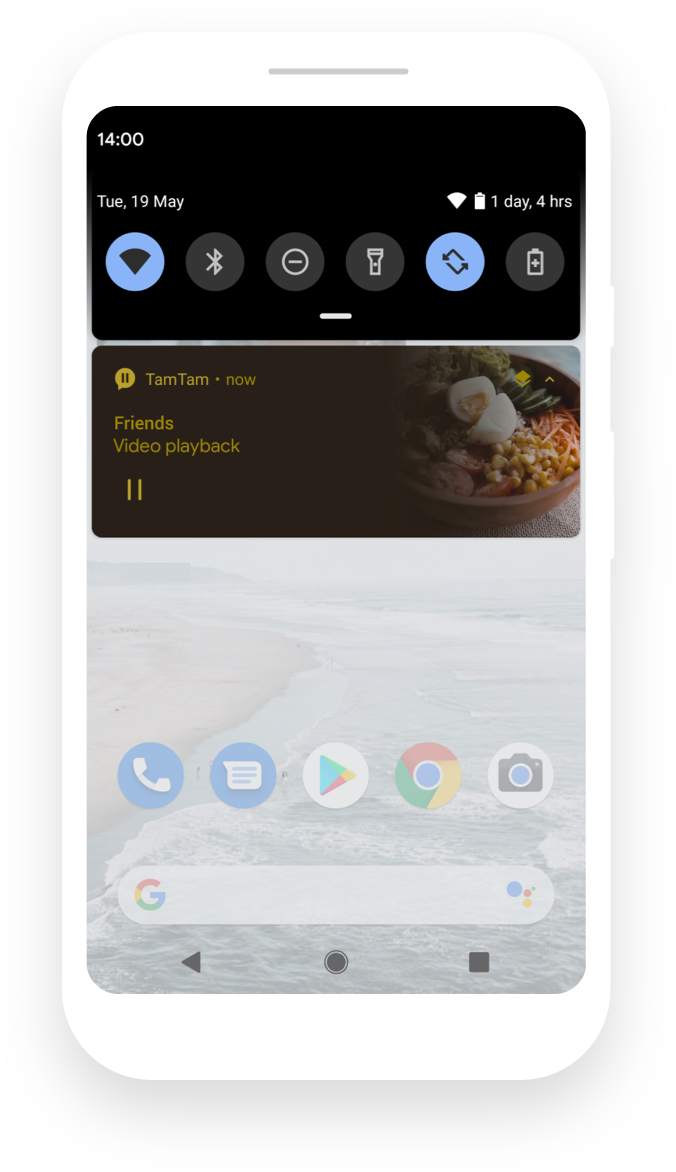 We also added pinch-to-zoom gesture support, just pinch 2 or more fingers apart to view borderless videos. Full-screen videos with no distracting borders definitely look better.
To maintain the original video quality when sending, we recommend sending videos as a file. In this case, TamTam also supports switching between audio tracks, if a video has any.
Last but not least, Chromecast support. Send TamTam videos to your TV and watch them on a large screen.
Do you like our video release? Send feedback to @support team.