Live location sharing in TamTam
During the course of 2019, we launched 2 geo-services in TamTam; location sharing and a "Where are you?" feature. We decided it's time to go to another level; now you can share your live location in real time.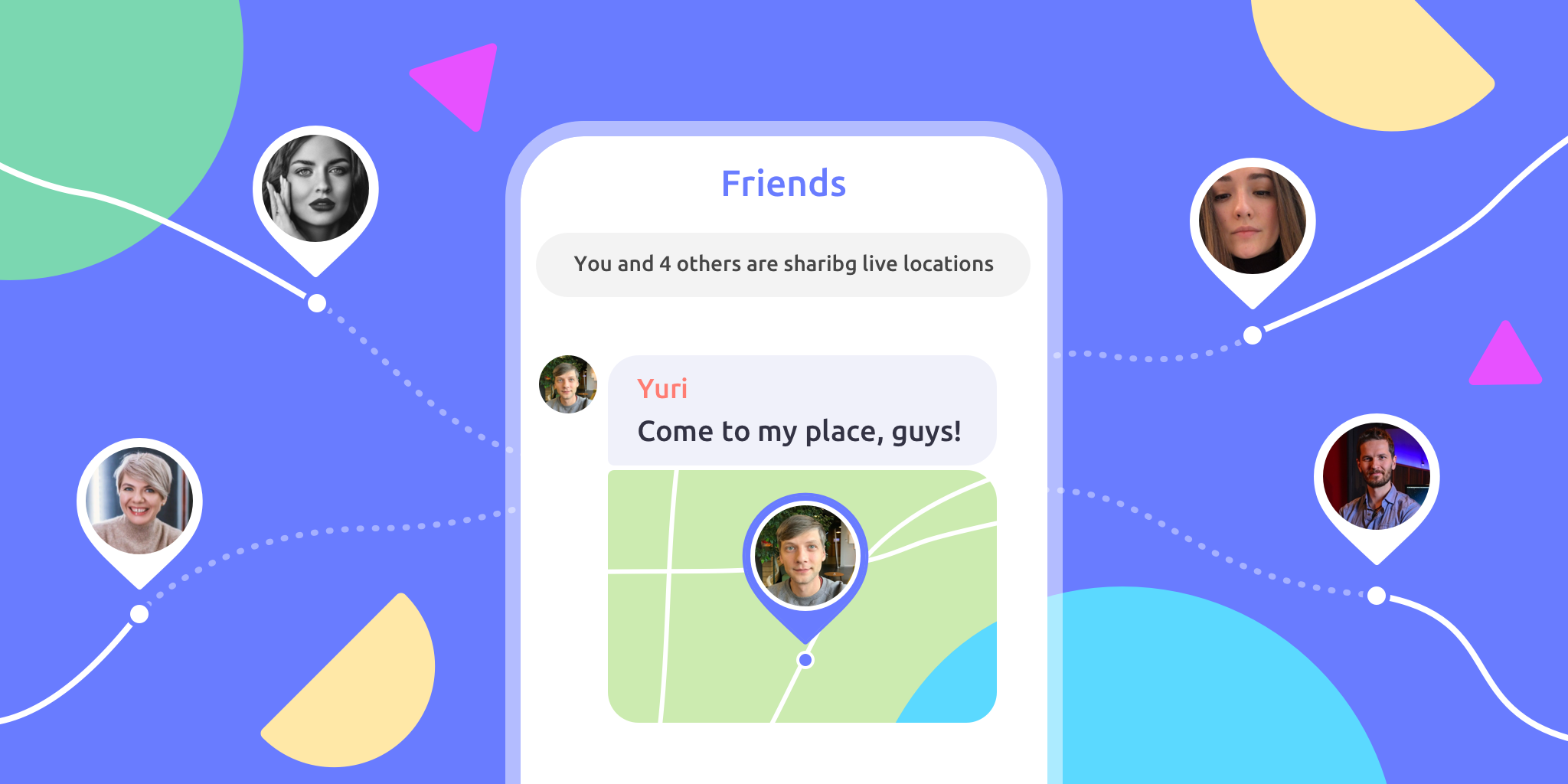 What is live location sharing for?
Real time location sharing is a great tool for corporate chats. For example, a delivery service may use it to track their couriers. In personal chats, you can invite friends to your place and check who is the first due to arrive on a map.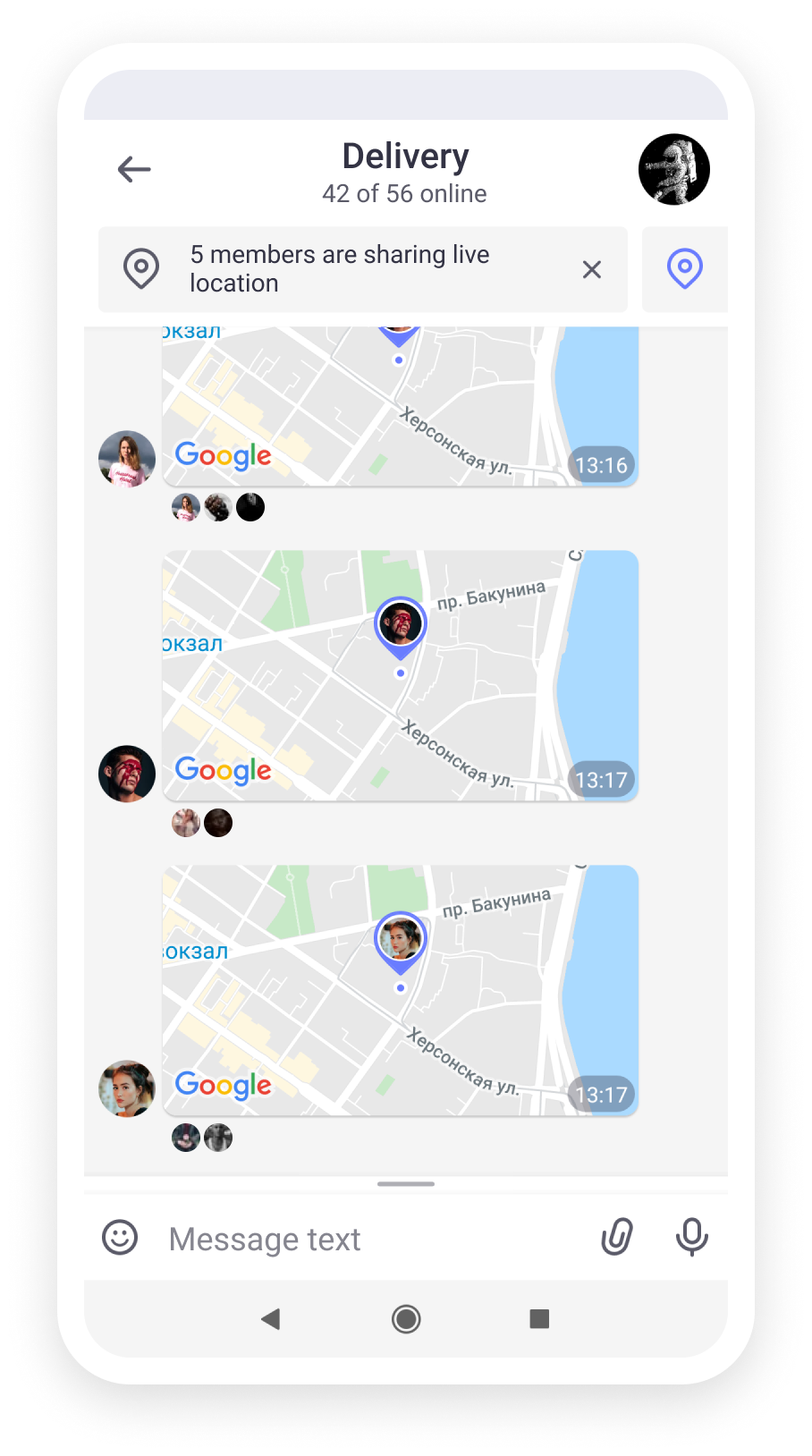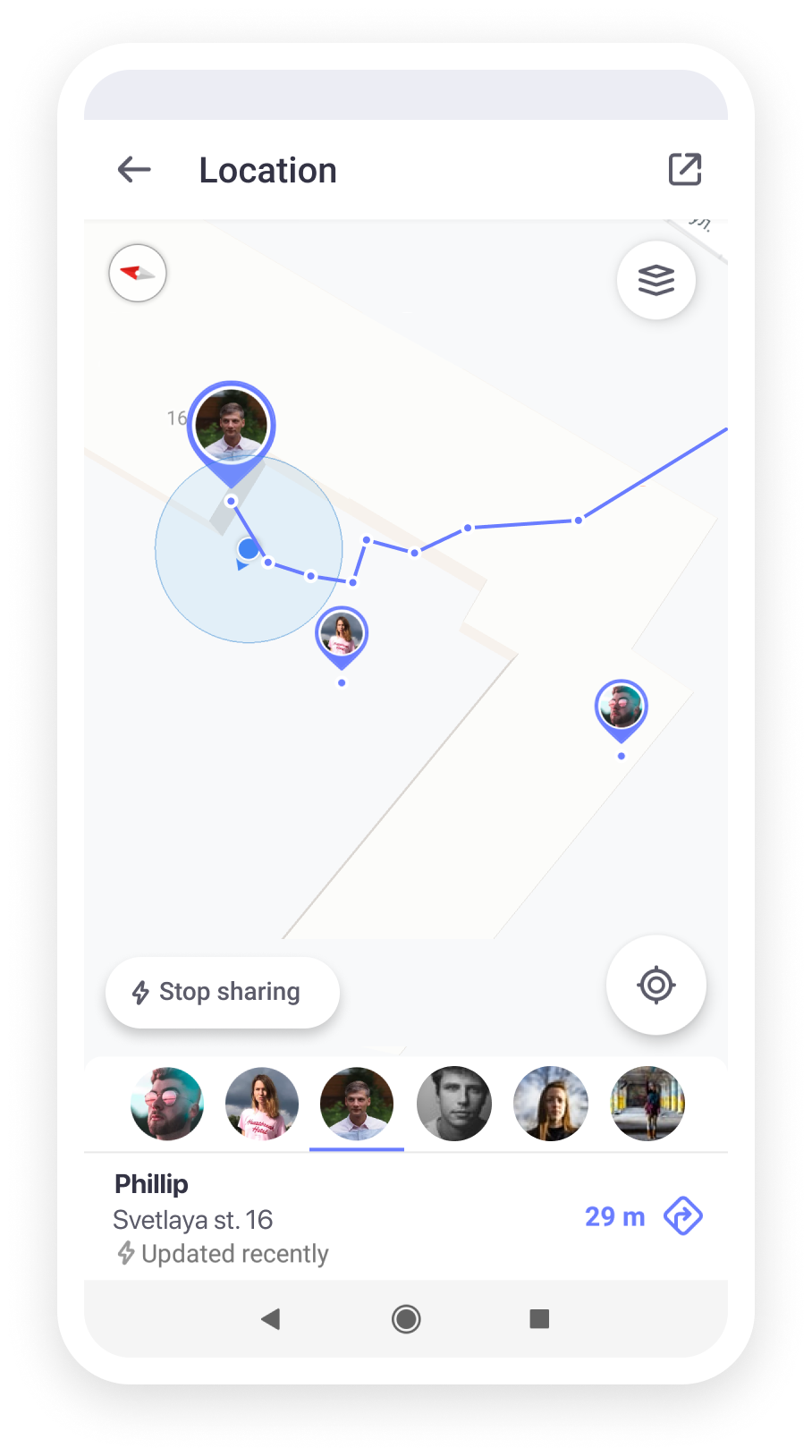 Turning on live location sharing
Select the chat or dialog to share live location. Click on the paper clip icon, select "Location". After opening the map, move the "Live location" slider to the right. TamTam will ask you to choose a location sharing timeout. In chats, you can turn on live location sharing for 20 minutes, 1 hour, 3 hours or 24 hours. Allow TamTam to use the geolocation feature in your phone settings.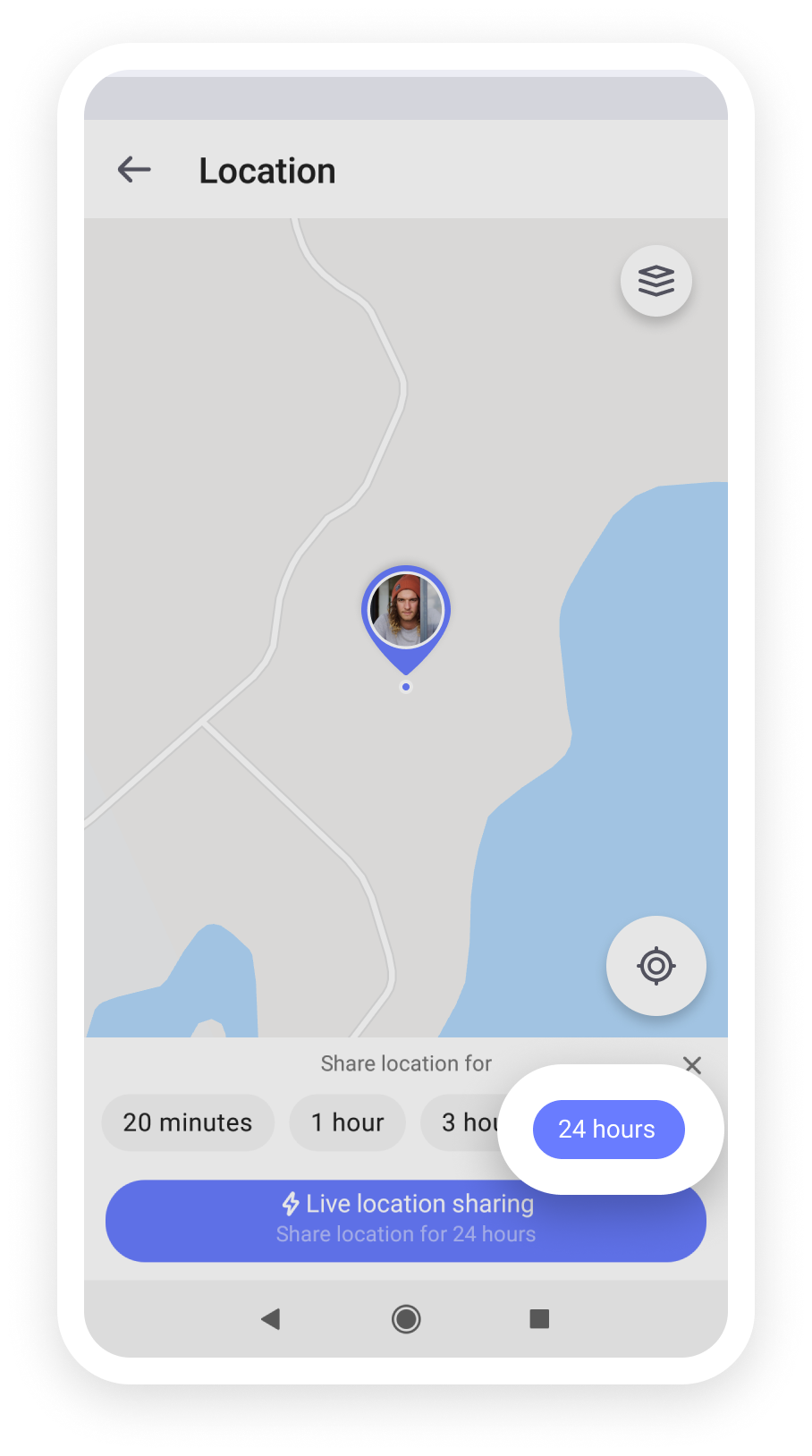 Non-stop live location sharing for those you love
In chats, live location sharing has a maximum timeout of 24 hours. However, for your friends and family you might want to share your live location non-stop. For example, parents will be less worried about their children with this feature turned on. When you want to share your live location with your family, just select the "Forever" timeout. Based on the results of our QA tests, this has a minimal effect on battery consumption.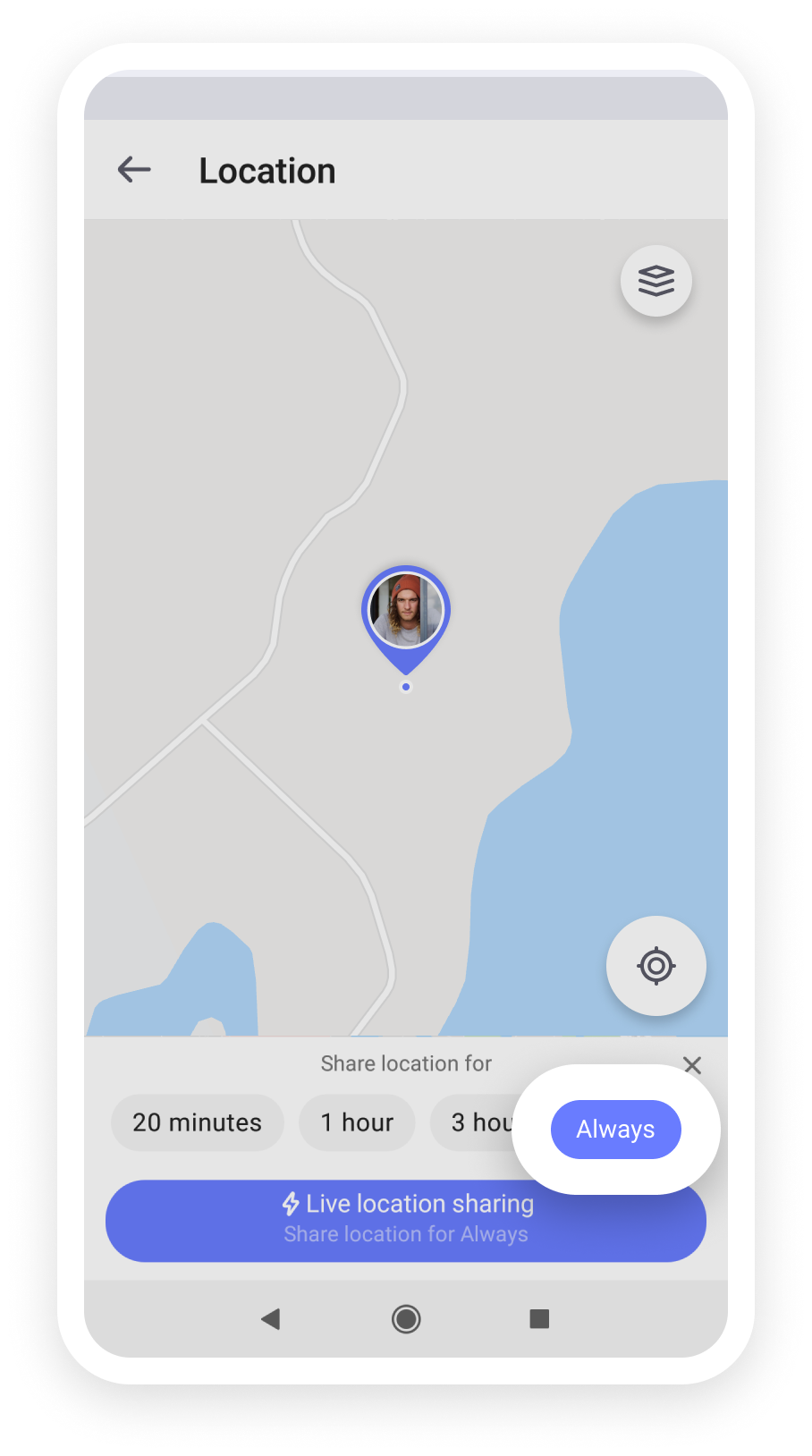 Is it safe to share my live location?
TamTam respects your privacy and doesn't use live location sharing without your consent. In the "Privacy" section in the TamTam settings, you can see which chats and dialogs are using live location sharing and can stop sharing at any time.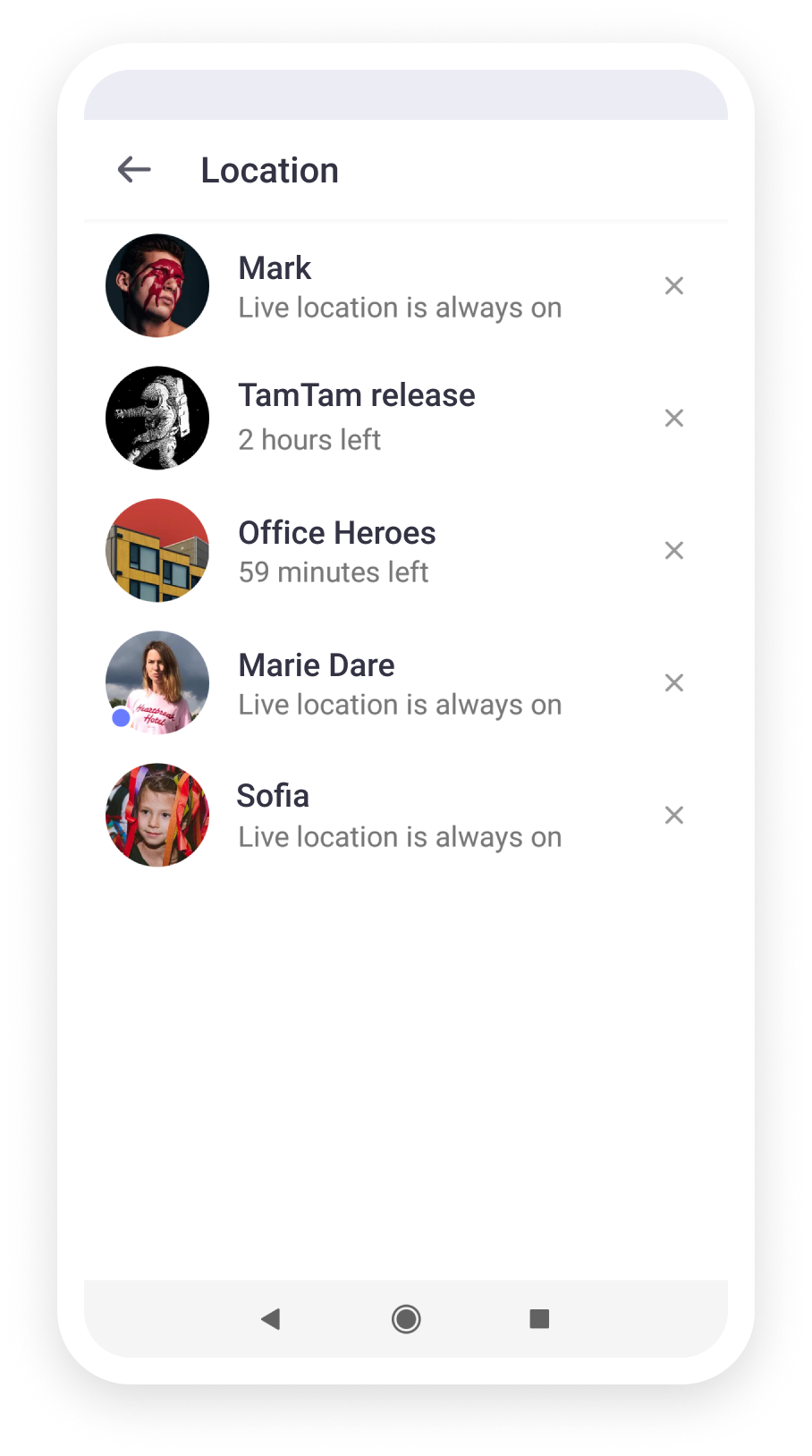 Which features are you looking forward to the most next year? Share your ideas for new features with our team @support.