Edit your message attachments with TamTam
Have you ever felt embarrassed after sending a message?
Deleting it will be a fast answer. But we believe there should be a more flexible way. That's why you can now also edit your message attachments in TamTam.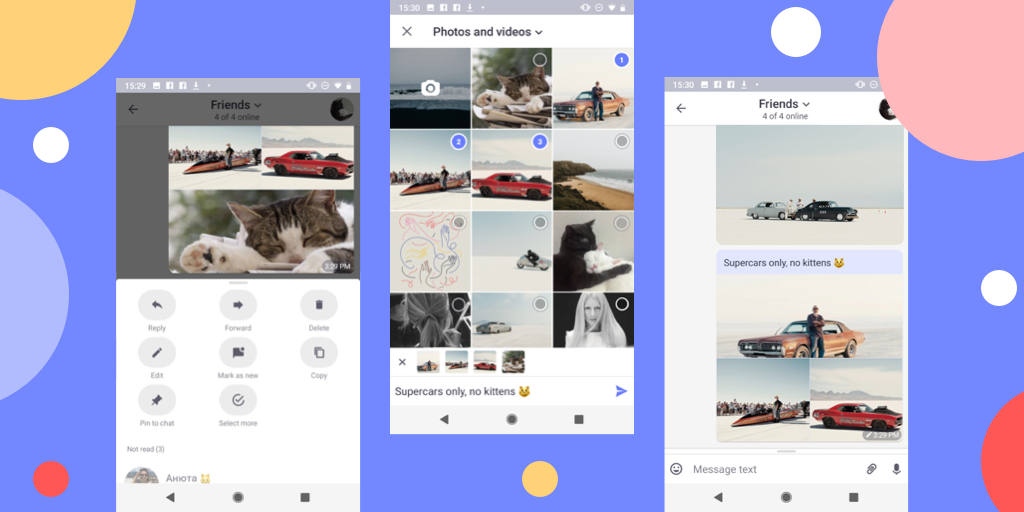 The latest TamTam for Android release allows to change anything in a sent message:
Update text
Replace one or several photos
Cut a photo
Add text to a gallery
Replace a photo with a video and vice versa
Combine photos and videos in a gallery and then change your mind, there's nothing wrong with that!
This will be helpful for your TamTam channel posts as well. If you have added the wrong photo to a gallery while posting in a channel, it's an easy fix in just a few clicks. Much better compared to deleting a post and posting a new one.
You can also edit any post in a channel, no matter how old it is. However, there is a 24 hour time limit for editing chats.
This feature is coming soon to TamTam on iOS and web.